Boring Intro you don't have to read:
Had a bit of the fashion bug recently and realized over the past few years while in school my fashion sense has changed a lot. I use to plan my outfits all out and try to come up with the most creative outfits and find new ways to wear things. But school has changed me. I use to buy cheap clothing so I could afford more, but I realize now that it is worth it to invest in key pieces and find that one 'wow' piece and let it shine. Also, studying business I have found it easier to find timeless pieces that can be worn and re-worn while also being multifunctional.
Thoughts on Key Clothing for Summer 2016:
Here are some of the key trends I myself am looking forward to this summer and what is currently on my wishlist(s).
-Short Denim Overalls
-Rompers
-Shift Dresses
Current Items I have that I think you need:
-Long sleeve printed romper
-Khaki shorts
-cute strap up sandals
-tank top with cut out back (mine has a multiplity criss-cross backing)
Main Shabang about Rompers:
I've just got back from Jamaica (business course actually!) and I'll be carrying a lot of the outfits I wore there over into the summer. My absolute favorite find? Old Navy's long-sleeve tie-front romper which I got on sale for $9!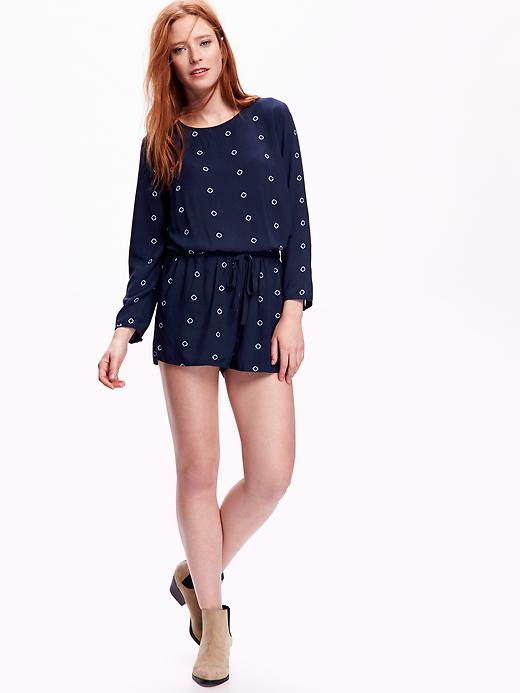 Me and the dear in my fab romper and sandals
Here are some other amazing printed rompers I've been looking at:
1) I didn't know I needed a Black Romper till this second. Old Navy $39.94
2) Wrap romper would be fun! Urban Planet for $22
3) Drawstring with floral print Forever21 for $34.90
4) Off the shoulder textured romper (I kinda need one) at Garage for $44.95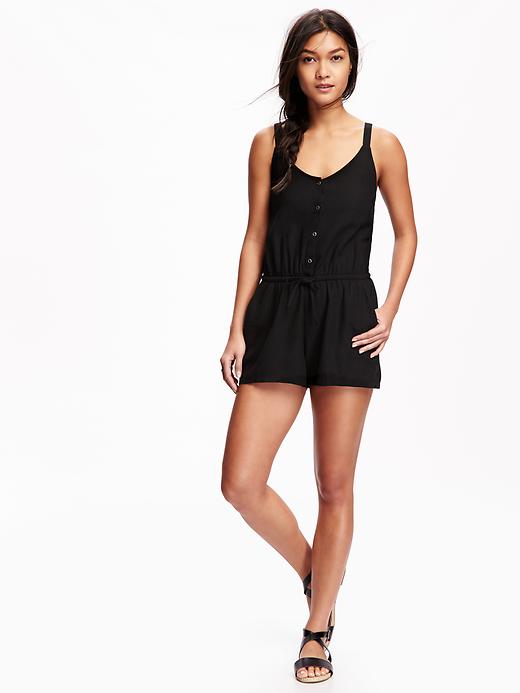 Here's the links to search store yourself for rompers (Don't worry I got you):
Dynamite
Old Navy
Forever21
Urban Planet
Other trends I've found you might be interested in (but I am terribly not too into):
Military Rompers

Wait what? Basically just more structured, army coloured romper with lots of pockets

Cut out

I haven't found any 'classy' rompers with cut outs that I seem to like

Fringe

Can't say I'm a fan whether it's on the arms, around the legs, neckline or tassels hanging down, I think it just gets it in the way

Embroidered pleasant design

just too fancy for me. I like wearing mine in a laid back way.
Here are some ways to dress up your romper:
Pretty Hats

Baseball hats (when I get a black romper this will be perfect)

wear it backwards with converse for some serious style points!

Big Floppy hats (for somewhere hot)
Straw boater hat (not a fan)

Nice Shoes

Heels (shown in all the outfits below)
Sandals (lllooooovveeee this)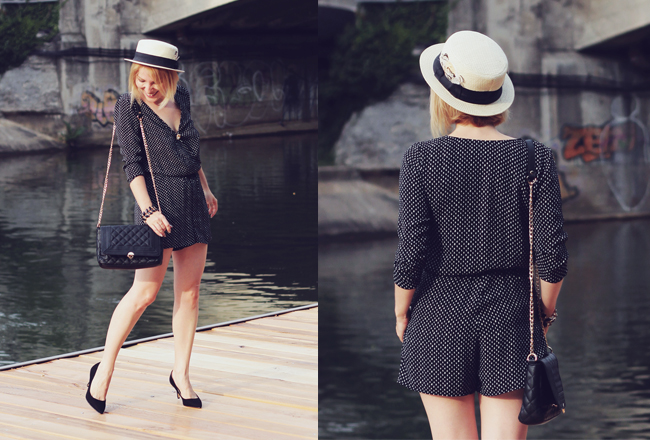 Non-heels (my pic also at the top):
Hope you got the dose of rompers today!